Your Logo is NOT a Brand
I'll admit that while I'm no marketing guru (whatever that is), I know a thing or two about branding. I studied marketing at a university level not too long ago. I've held a job in my field since graduation.
Coming in Hot!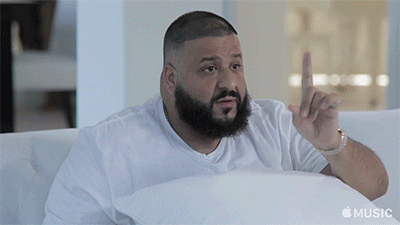 I'll admit that while I'm no marketing guru (whatever that is), I know a thing or two about branding. I studied marketing at a university level not too long ago. I've held a job in my field since graduation. I've kept up with the trends and politics of the marketing world.
I even picked up graphic design on top of my marketing knowledge to stay at the forefront of the industry and participate in the tactical aspect of the business. So it is with great conviction that I say:
Why is the difference important?
I was discussing branding with a supervisor. We were going back and forth about how to help the company move forward. I suggested choosing a target audience, building a brand identity and executing the plan. My ideas were shut down with the phrase "our logo is our brand." This simple phrase took me aback.
How can a business professional still see a logo as a brand? If you didn't study marketing or haven't kept up with the industry, this could be a common misconception. Yes, the logo is a part of the brand, but to make the statement that your logo is your brand is incorrect.
What are the definitions?
"A brand is the way a company, organization, or individual is perceived by those who experience it." - ignitebrands.com
"A logo is a symbol or other design adopted by an organization to identify its products, uniform, vehicles, etc." - Oxford Dictionary
In essence, the logo is the mark you put on things, but the brand is how you are perceived.
Famous Logo vs. Brand Examples
Companies change logos all the time, but that doesn't mean that their brand has changed. Nike's swoosh is a logo, but their brand has evolved into something for athletes, those who enjoy athleisure, and streetwear.
Disney has the iconic "D" in Walt's handwriting but the brand is how you feel about the shows, movies, and theme parks. A logo may or may not be seen when presented on a design but using consistent messaging and elements in design can help craft an identity that will be recognized beyond a single mark.
Create Brand Elements to get started
When I was having the initial conversation, I was frustrated and distracted by the logo statement so I didn't say any of the things above. I was also in the middle of challenging a superior, and I'll admit I was nervous. I didn't want to appear as though I was being too critical or confrontational of their opinion. (That's a story for another day.)
After the initial shock of the logo statement wore off, I decided to ask about brand elements. If I was not going to be able to help craft a consistent brand, then maybe they would allow me the opportunity to continue using brand elements to create the illusion of some brand structure. The response I received was a color scheme and one brand element.
It's not what I wanted, but for the sake of argument and my first one-on-one challenge of the brand identity with senior management, I was happy for the small victory.
How to start the brand vs. logo conversation
I don't want you all to get the impression that I'm some self-righteous millennial who automatically believes that my ideas are all great. I simply have some self-confidence and believed in my idea and vision for the work I'm doing.
I also started the conversation with questions like, "who is our target audience?" "What is our brand identity?"
I even tried to end the conversation with questions that would help me move forward. "Is there a particular style that you like?" "Are there elements from other companies that you enjoy?"
My questions were met with responses like "we want to target everyone, but we want more young people" and "No, I don't know what I like. I have to see it first."
Takeaway Points
As a marketing strategist, knowing the target audience is essential for crafting successful strategies. Each age group and demographic will see and respond differently to different words and visuals.
As someone working in graphic design, this is also frustrating because the goal is to create beautiful, on-brand visual representations that will help move the products and services.
I want to create something that the management team likes but also something that I would be proud to put my name on.
I may still be relatively new to the industry, and there may be things I'm unaware of. My ideas may not be the best, but I was only trying to create a starting point because I couldn't see one. I just wanted you to know that your logo is not a brand.
"Those who fail to brand are branded to fail." - Larry G.

I'm completely open to discussing this further with those in the marketing field and beyond. Feel free to reply to this email with your thoughts or stories.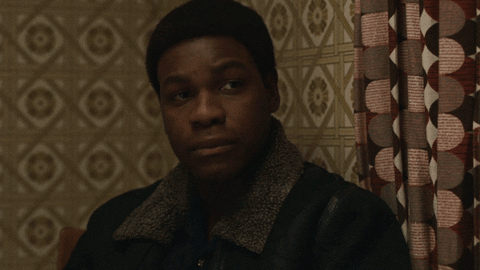 I wish you all the best,